Acheter des aiguilles d'acupuncture en ligne

Les aiguilles d'acupuncture sont conçues pour les professionnels pour effectuer leur travail quotidien, ainsi la qualité du matériel utilisé est le facteur le plus important pour rendre un service impeccable. La sélection d'aiguille de Lierre.ca comprend des aiguilles enrobées et non enrobées, des aiguilles à ressort et à enroulement en cuivre, des aiguilles coréennes et chinoises, ainsi qu'une variété d'aiguilles spécialisées comprenant des aiguilles et des lancettes extra longues. De cette façon, le praticien peut trouver les aiguilles qui lui conviennent le mieux pour sa pratique et ses patients. Notre objectif est de répondre aux besoins de chaque type de praticiens. Nos aiguilles d'acupuncture répondent aux plus hauts standards de fabrication et sont conformes aux normes FDA, CAMDAS et CE.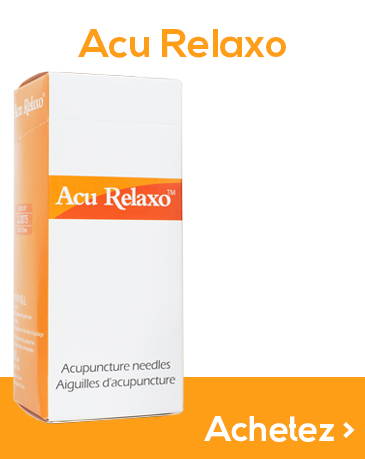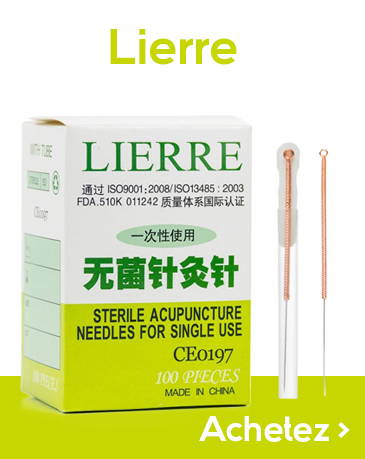 Nos meilleurs vendeurs d'aiguilles d'acupuncture sont de la marque Acu Relaxo™. La plupart sont enrobées et connues pour être des aiguilles d'acupuncture sans douleur.

Lierre est notre marque maison et chinoise. Ces aiguilles d'acupuncture sont non enrobées et ne sont pas tranchantes. Elles sont offertes en paquet de 5 aiguilles en vrac et dorées.

Liquid error: product form must be given a product
Liquid error: product form must be given a product
Style traditionnel chinois
Meilleur rapport qualité-prix
Nos aiguilles de style traditionnel chinois sont de marque Zagu. C'est le style d'aiguilles le plus proche des aiguilles d'acupuncture traditionnelles de style chinois. Elles ne sont pas enrobées de cuivre.
Notre meilleur rapport qualité-prix est nos aiguilles Shin Lin. Économique et écologique, elles sont les plus proches des aiguilles d'acupuncture traditionnelles de style coréen.