Jade Soft products is renown to be #1 professional distributor of cupping supplies and accessories in Canada. They produce facial and body's cupping and anti-cellulite kits made of the highest quality medical grade silicone. These products, including anti-cellulite kits, facial and body cupping, are softer than the average and come in different shapes and formats. The flexibility of the cup permits a smoother cupping massage experience and treat deeply cellulite. These products are different in the sense that you can apply as much or as little pressure with the cup's newfound flexibility as they are much softer compared to other brands. These are perfect for beginners and practitioners with arthritis.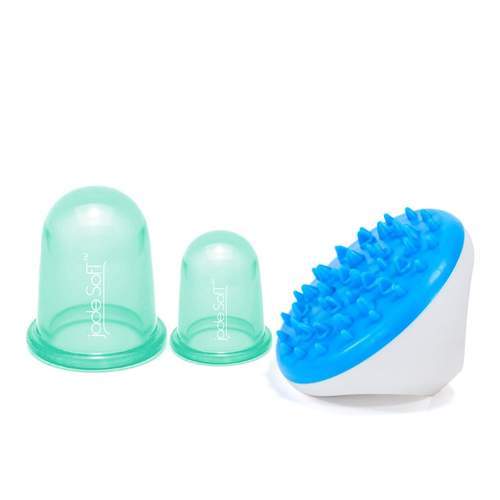 These kits are designed to treat cellulite. Jade Soft silicone cups, massage rollers and spike massagers promote the elimination of cellulite on the body. Also, these products are known for boosting blood circulation, helping with lymphatic drainage, soothing muscle tensions/pain, and helping with the disappearance of stretch marks. It is a win-win relationship!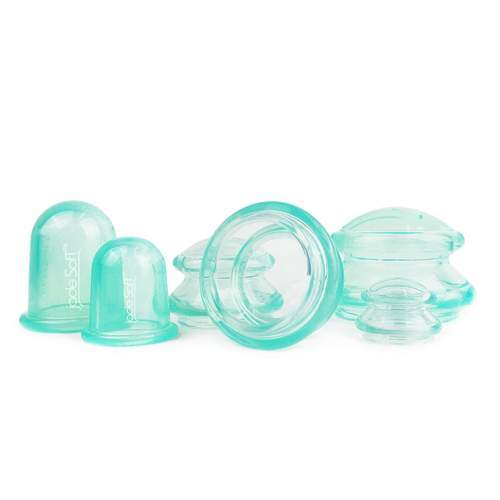 There are three types of cupping methods; stationary cupping, massage cupping and flash cupping. Stationary cupping consists on leaving the cups on desired body parts for 10 to 15 minutes. Massage cupping should be combined with massage oils. It consists on massaging the body by gliding the cup around the treatment area during 10 to 15 minutes. Flash cupping consists of squeezing the cups on the treatment area then removing it few second after. You have to repeat this for 5 to 10 minutes. Which one you prefer?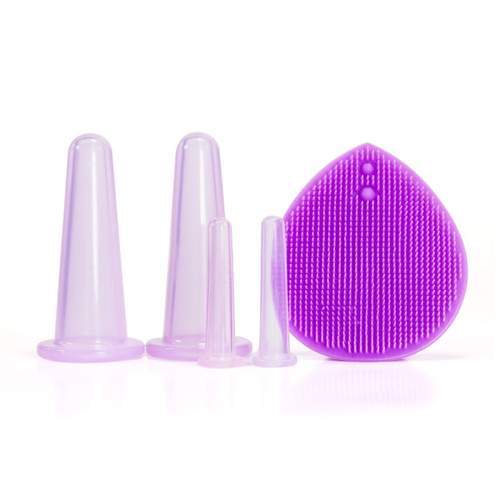 Facial cupping is trending; celebrities and influencers use it during their weekly skincare routine. Facial cupping is known to increase oxygen-rich blood circulation, relax muscle tension, strengthen skin and connective tissues and also stimulate cells responsible for collagen production. This practice brighten skin, decrease puffiness, regulate oil production, improve nutrient delivery and product absorption, minimize the appearance of scars, fine lines, wrinkles on chin, jawline and neck.