Canada's #1 Silicone Cupping set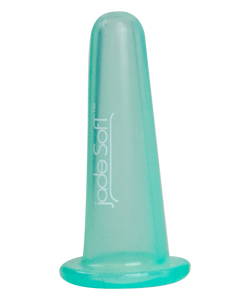 Mini Size
Starting at $ 4.00

A size as small as 20 cm in diameterReduced price, strong durability.

Ideal for the face, dark circles and wrinkles.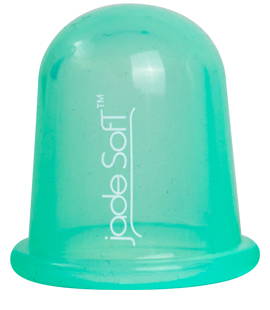 Standard Size
Starting at $6.00 with a diameter of 35mm durable and portable.
Ideal for static or massage based suction cupping used for arms, legs, and calves.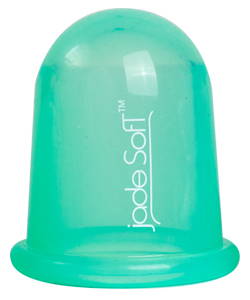 Large Size
Starting at $6.20
Large size that is 45mm in diameter more malleable, flexible, and durable ideal for cellulite treatments.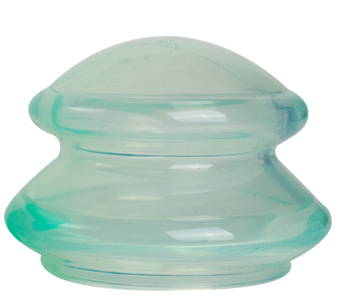 Contour Shape Size
Starting at $10.50
Size of 66mm in diameter Soft, pliable and requires less effort to apply strong suction on the skin.

Here Are the HIGHEST REVIEW Cupping set
How are Our Brands Different from Others ?
Premium Quality by using Medical Silicone Grade material
Our Silicone Cup are Canada #1 Softest in the industry
All our products are approved and tested by local professionals
We Offer Fast & Free Shipping on all orders that are over $69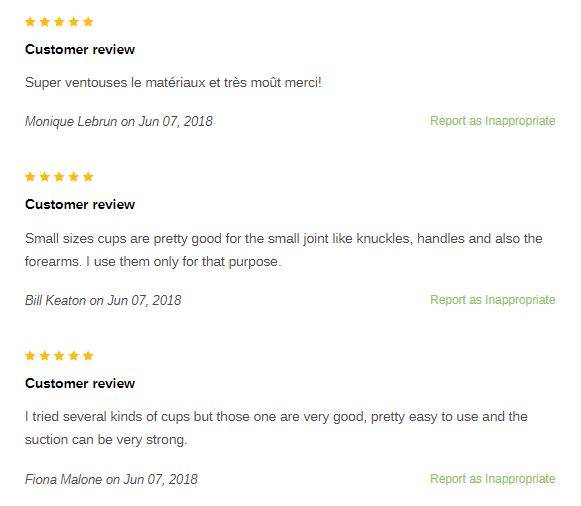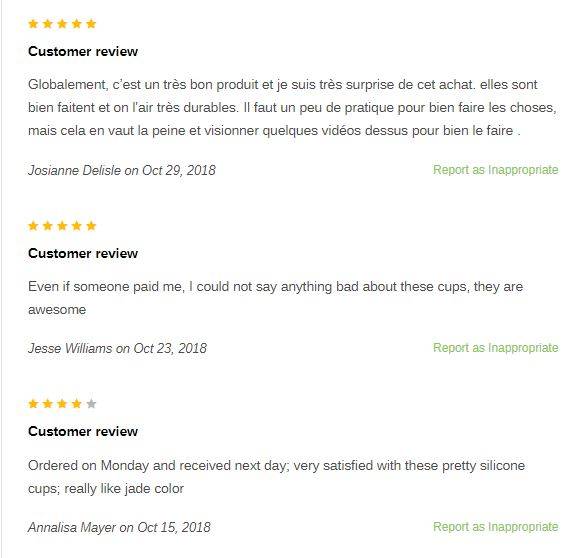 Bell Shape Cupping Jadesoft
Where to use:

Shoulder & Arm
Thighs & Calves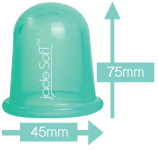 Shoulder & Arm
Thighs & Calves
Back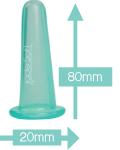 Facial Cupping
Shoulder & Arm
Contour Shape Cupping Jadesoft

Where to use: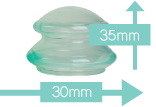 Biceps
Shoulder & Arm
Thighs & Calves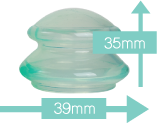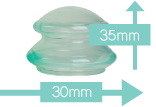 Biceps
Shoulder & Arm
Thighs & Calves
How to Clean Silicone Cupping?
A: Always ensure your cups are completely dry before applying a high-level disinfectant. Your disinfectant should include 2% glutaraldehyde, 7.5% hydrogen peroxide, 0.2% peracetic acid, 2-7% enhanced action formulation hydrogen peroxide and 0.55% ortho-phthalaldehyde (OPA). In this solution, your cups must be left to soak for a minimum of 30 minutes. After they've completed their soaking, rinse them off once again and let them dry.
Does cupping cause bruising?
Although cupping is a safe treatment, there can be a small number of undesirable and unpleasant side effects with subsequent treatment or after treatment but bruising is normal and frequent. The bruising is the evidence of the stagnation of blood in the bodily tissues that surfaces during treatment. . Even though the cups work on the surface of the body, they can sometimes bake small blood vessels in the treated area and create hematomas.