Why cupping is populating in our lives?
As the Olympic Games start, one of the TCM is known by a lot of people- Cupping. It becomes one of the most loved therapies of USA Team. Some Gymnasts even said it was one of the best therapies they've ever tried.
In the gymnastics arena, lots of US Olympians are having some red or purple dots on their body. It is the cupping mark after cupping therapy. US gymnast Alex Naddour post his pictures on his Instagram  after having cupping therapy.
Apart from gymnasts, US swimming team also have many cupping lovers. Michael Phelps, who won 8 gold medals in London, he also received cupping therapies before 2016 Rio.
UK Daily Mail exposes that Michael Phelps like cupping therapy, especially fire cupping therapy. Daily Mail also says many US team members like cupping therapy and receive cupping therapy regularly in their training.
The Olympic champion Natalie Coughlin also has posted her cupping therapy pictures on her Instagram. Why are they crazy for Cupping therapy? Cupping will relive the pains. As an athlete, long time training will bring them lots of injuries and pains. There are lots of different methods to reduce pains, US Team choose to ask for help from Traditional Chinese Medicine- Cupping to relive pains.
US gymnast Alex Naddour talks many cupping benefits when he interviewed with journalist. He has always bothered by body pains because of the long time trainings. After he started receiving cupping therapies in recent years, his body pains reduced a lot. He is not worrying about his body pains since he started cupping. Like many on the American men's team, Naddour has found cupping provides relief from the soreness and pounding that come from gymnastics.
"That's been the secret that I have had through this year that keeps me healthy," Naddour said. "It's been better than any money I've spent on anything else."
Many of his fellow team mates do the same, with some even carrying it out themselves, by applying the cups and creating suction with a pump.
Team captain Chris Brooks said: 'You're like, 'OK, I'm sore here. Throw a cup on, and your roommate will help you or you can do it yourself.'
Daily Mails said Team USA is now going crazy for this ancient healing method. This TCM therapy will not disturb the normal training of athletes. Apart from Cupping, Tui na or other traditional Chinese sports such as Tai Chi, Eight-sectioned Exercise (Ba Duan Jin) and Wu Qin Xi could also help athletes to relax and reduce body pains. They are also part of TCM. The US team is now experiencing the magical benefits of cupping, what are you waiting for?
 Do you have a question where to find out qualified cupping set in Canada? 
Lierre.ca is a specialist supplier carries various kinds of cupping sets with different material, from Michael Phelps favourite fire cupping accessoriesto Natalie Coughlin's cupping sets in the picture and Alex Naddour's  cupping accessories. What are you waiting for? Get yours right now!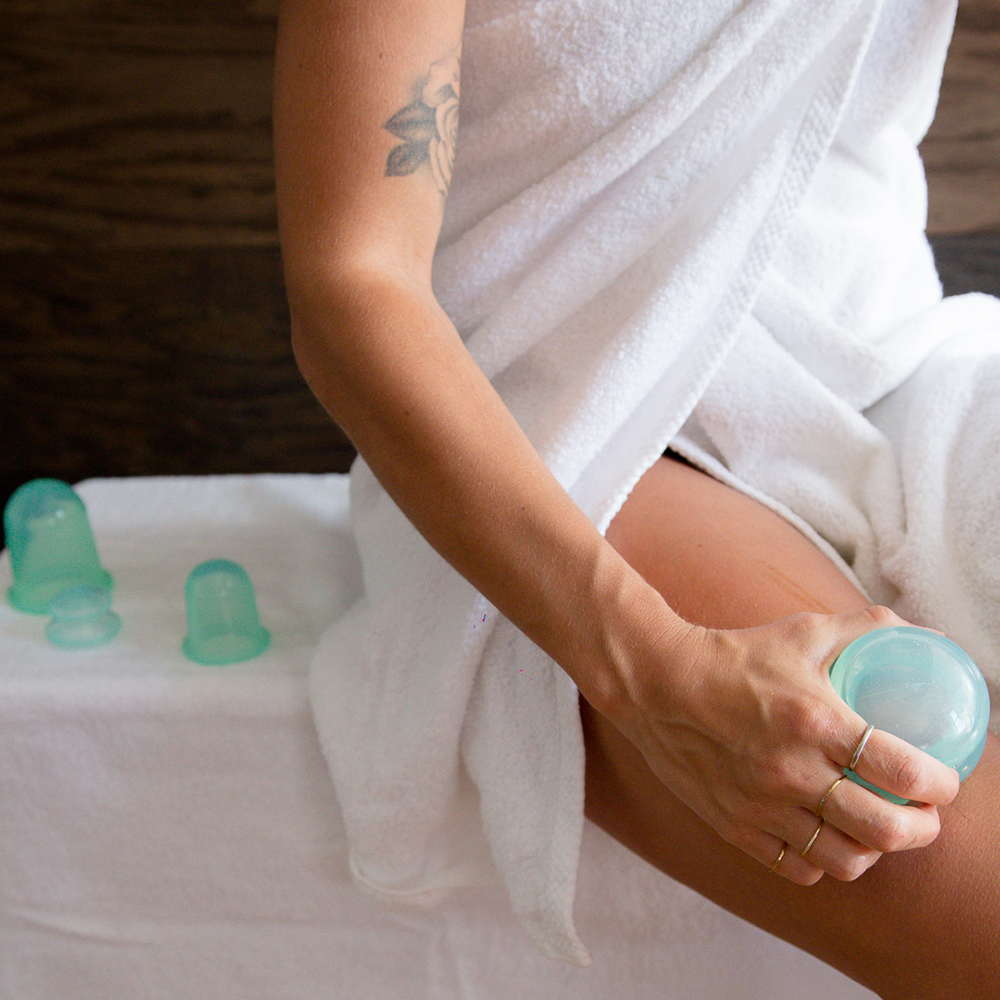 All rights reserved for Lierre Blog.