Sanitizers have become a common item in a lot of households who are aiming to reduce coronavirus spread. We keep them in our bags, at our desktops, and take them with us to the grocery store.
What are the Types of Hand Sanitizers?
The main types are Alcohol-based and Alcohol-free hand sanitizers. Alcohol-based hand sanitizers are effective at killing bacteria, pathogens, and COVID-19. Unfortunately, alcohol-free sanitizers do not show the same effects. The key ingredient to disinfect and sterilize is the alcohol.
Hand sanitizers with alcohol content generally comprise of either isopropanol or alcohol, antiseptic products recognized for their ability to kill bacteria. The difference between them is molecular in nature. They exhibit nearly identical characteristics. For COVID-19, the minimum alcohol content in any hand sanitizer should be 60%.
Our Choice for You
IC-GEL hand sanitizer is one of the best COVID-19 hand sanitizers out there. Another great choice is picking up some Divine Essence Hand Sanitizer - Ravintsara sprayer 60ml (3 bottles). Like Hydrapure, Divine Essence is also advertising a concentration of 70% alcohol.
What are the Differences?
Now let's compare this to rubbing alcohol which is an antiseptic. Rubbing alcohol contains between 68-72% of isopropyl alcohol. The remainder of the solution is usually water. The big difference between rubbing alcohol and hand sanitizer is that rubbing alcohol contains denaturants. This makes rubbing alcohol unpalatable for human consumption.
Antibacterial hand sanitizer is generally a slightly safer, better-smelling product, and often comes in easily-carried bottles or containers. In other words, you can use rubbing alcohol in place of hand sanitizer. Additionally, you will want to ensure that you have a solution of less than 70% alcohol since higher percentages of alcohol can be unsafe for human beings.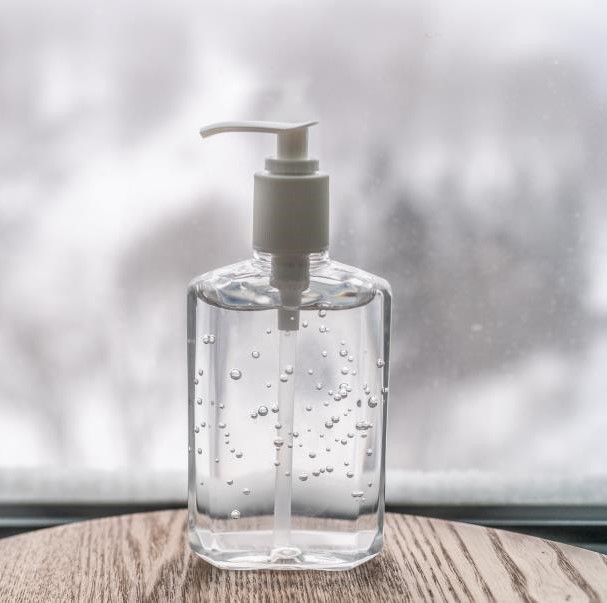 In fact, the water in such solutions serves a purpose. Water is a catalyst that can increase cell contact time and overall effectiveness. This is why it's best to choose a solution between 60-75% alcohol content range. As a result, any hand sanitizer with a solution above 75% should be questionable about the effectiveness as a disinfectant, because it might reduce its application as a bactericidal, viricidal, and fungicidal.
In conclusion, many people use two parts rubbing alcohol to one part water in a spray bottle to clean. Pharmaceutical production facilities, hospitals, and electronic manufacturers use isopropyl alcohol every day to disinfect their items. If you aren't able to get some alcohol-based sanitizers for COVID-19, using rubbing alcohol might be your next best bet. 
For all your COVID-19 supplies in Canada – such as hand sanitizers, medical-grade disinfectants, and more – visit Lierre.ca. We want to do our part to help Canadians and Canadian small businesses get back on their feet in the economic recovery. Disinfectant and sanitizer supplies worldwide are in high demand. You won't find very many options available in retail. Shopping online through marketplaces like Lierre.ca is the next best thing and even better, you have it shipped right to your front door. Check us out.